Have a friend looking for an AO3 invite code, if anyone still has those lurking about.


I am admitting it now, while watching the heart-smashing footage of Comic Con: Fuck I hate everything. Where the fuck do half these people get off even showing up? What the EVER LIVING SHIT does ANTHONY FUCKING BOURDAIN have to do with anything? The chirpy cunt hosting the coverage doesn't need to waste my time explaining how she just bought a Wonder Woman doll, and you don't have to be ashamed because you're at Comic Con! OH REALLY. THATS GREAT. GTFO. I'm tired of the over-load of over-whelming over-saturation. I'm tired of networks constantly hiring a pair of tits to recite wikipedia-sorted 'nerd' at me. I'm tired of going into work everyday and having to not strangle every dumbfuck that quotes Big Bang Theory because they're standing next to a comic bin. I'm tired of everyone suddenly getting very nostalgic over the 90's like they're on their deathbed, telling people "It was my CHILDHOOD! You don't even know!" when, once again, I am not impressed with you remembering shit. All I hear is "I had the WB and watched Batman: the Animated Series". Fuck you, go away and buy something else that has a batman logo printed on it instead of an actual comic book.

...AND JOE QUESADA CAN SUCK A DICK. 'MARVEL NOW!' LOOKS STUPID AND DESPERATE AND EVERYONE IS LAUGHING AT YOU OUTSIDE THE BATHROOM STALL DOOR, EVEN THOUGH WE REALLY FEEL DEAD INSIDE BECAUSE HOLY GOD WHAT THE FUCK DID YOU DO TO OUR HEROES?

New Fiona Apple album is incredible, on a positive note.
I am literally on LJ 20 times a day and just noticed I haven't posted in forever. HELLO EVERYONE! I miss you. Lets hang out. Write some fic. Compare breasts. Whatever.
Current Mood:

angry

Current Music:

Fiona Apple - "Jonathan"
Current Mood:

aggravated
Not dead, totally not dead. Just busy being a S.H.I.E.L.D Agent at work.




The outfit wasn't done in that photo, but I haven't gotten the ones of the finished product yet. Also, ignore my poofy hair and green complexion. I don't tan well.

Still in complete writer's block, but you know what? In one year, my favorite obscure, obnoxious, almost-useless superhero of all time made it into a movie, a porn, and a freaking soda can. You damn believe I'm drinking nothing but Diet Dr. Pepper now.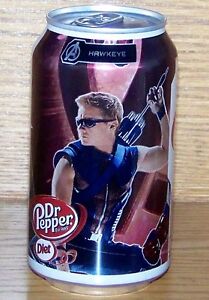 IMPORTANT! I need an AO3 invite code, if any of you wonderful fandom comrades happen to have one lying around that I can commandeer. Feel I'm missing out on some real estate there and it's time I joined the neighborhood. Thaaaaanks.

In return, more pictures of my ass in a super-secret-spy-suit doing stupid poses because kid's parents wanted me to and I aim to please. And maybe more fic finally.
Current Mood:

sore

Current Music:

Spirit - "I Got A Line On You"
Give me one of my own stories, and a timestamp sometime in the future after the end of the story, or sometime in the past before the story started, and I'll write you at least a hundred words of what happened then, whether it's five minutes before the story started or ten years in the future.
dazzledfirestar
&
sexyspork
I miss you. Get back on the boat. There is a buffet.
cradle_song
thank god for whump. You are a horrible witch and it's brilliant.
Because I've been painfully absent lately, and had such fun the first time around with this, it's the TIMESTAMP MEME ROUND 2:
Current Mood:

anxious

Current Music:

Led Zepplin - "Immigrant Song"
Current Mood:

sick

Current Music:

Dessa - "Kites"

- Turn to page 56.
- Find the fifth sentence.
- Post that sentence along with these instructions on your journal.
- Don't dig for your favorite book, the coolest, the most intellectual. Use the CLOSEST.

The ionized particles left in the wake of all that lightening were playing havoc with the ship.

The Paradise Snare (Star Wars:Han Solo Trilogy), A.C. Crispin.
-Grab the book nearest you. Right now.
So, I go to my parents house, my mom puts me in this outfit, takes pictures on their front lawn, and then mails it to all my aunts and uncles. And then I had to go to the grocery store in it because I needed milk for the waffles I was making.



(

Blue Harvest all up in your houseCollapse

)
Current Music:

Massive Attack - "Teardrop"
Current Music:

Spacehog - "In The Meantime"